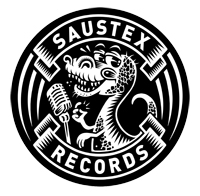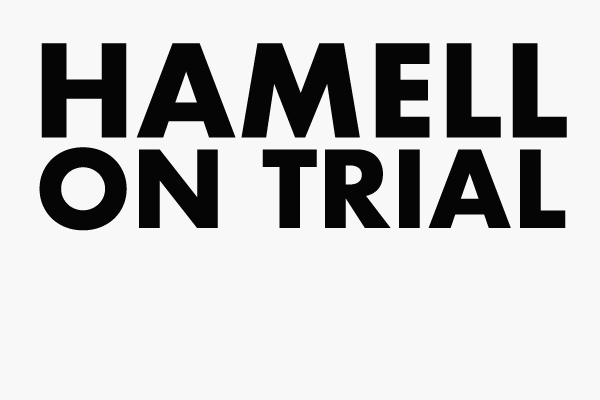 Ed Hamell aka Hamell on Trial is a one man punk juggernaut and anti-folk hero who has circumnavigated the world with only his voice for a vessel and a guitar for a paddle. Hamell's non-stop touring of the US, Europe, Scandinavia and Australia is testament to both his durability and commitment. His music and performance are a mixture of spoken word, folk music in its truest sense, punk rock and stand-up comedy. If the public imagines Gordon Lightfoot or Dan Fogelberg to be the epitome of folk-rock Hamell is its antithesis; what he accomplishes with the same tools of vocal and instrument is the polar opposite of what the uninitiated could only wrongly surmise the sound and effect might amount to.

Having released a string of fourteen albums since 1989 for a variety of labels including Mercury, PolyGram, Righteous Babe (imprint of longtime supporter and touring partner Ani Difranco) and more recently two albums for his current label New West Records, The Happiest Man in the World (2014) and Tackle Box (2017), his fifteenth album The Night Guy at The Apocalypse Profiles of a Rushing Midnight arrives October 1, 2018 as a special limited-edition, one-off release for Saustex Records on vinyl and digital only. The vinyl edition includes a newspaper insert drink menu from The Apocalypse hand-illustrated by Hamell.

The album, recorded entirely on his cell phone at locations as far-fetched as the bathroom of The Keflavik International Airport in Iceland and in his car in a parking lot in Detroit, is a rambling 13 song tale full of sex, violence, substance-abuse and revenge that is centered around a fictional tavern called The Apocalypse. The album is a return to the style of his classic album 'Chooch Town' - a character driven black comedy piece that is sure to resonate with longtime fans and new converts.  This album, not for the faint of heart, would probably carry at least two parental advisory warnings on the cover, if we did that sort of thing.

The  "Crime Scene Cleanup"  (clear with blood streaks) edition of 261 copies is available exclusively via mail order from Saustex and at Hamell's live appearances. The "Sturdy Black American" edition is distributed via Burnside Distribution in North America and Rough Trade in Europe, with mid-October and December release dates, respectively.

SEX1803 HAMELL ON TRIAL 'THE NIGHT GUY AT THE APOCAlYPSE PROFILES OF A RUSHING MIDNIGHT' LTD ED 261 CLEAR CRIME SCENE VINYL + DL CARD AND NEWSPAPER INSERT

$24 + S&H

SEX1803 HAMELL ON TRIAL 'THE NIGHT GUY AT THE APOCAlYPSE PROFILES OF A RUSHING MIDNIGHT' LTD ED 15 TEST PRESSING + DOWNLOAD  AND NEWSPAPER INSERT

$65 + S&H