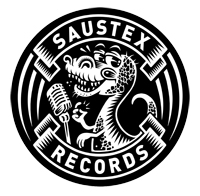 DINOLA 'UP HIGH' LP

$14 + S&H

DINOLA 'UP HIGH'

DIGIPAK CD

$9 + S&H

Hailing from the storied city of New Orleans come DiNOLA. This female fronted quartet reimagine heavy British Blues in a manner that captures the rhythm and gothic voodoo of their hometown while simultaneously staying true to their punk roots with terse arrangements evocative of U.X.A. and the early recordings of Siouxie & The Banshees.

Produced by Dave Catching (Q.O.T.S.A., Eagles of Death Metal) and recorded and mixed by Hayden Scott (Arctic Monkeys, AWOLNATION) this diamond tough set features the active rock sleep hit 'Up High', a cover version of Screamin' Jay Hawkins 'I Put A Spell on You' and four more thumping originals.

Recorded at Catching's Rancho Del La Luna studio in Joshua Tree, California the band's wide-release debut also features some guest guitar work by Catching. Clocking in at 22 minutes the 12" 45 rpm disc holds the distinction of being the very first album manufactured at New Orleans Record Press, a newly opened vinyl plant in the Crescent City.